How we can help you maximize your tax deduction
When you donate your car to Vetmade you are making an important contribution to help us serve disabled veterans. In return for this donation the I.R.S allows you to claim a charitable deduction on your annual income taxes. The I.R.S. publishes a Donor's Guide to Vehicle Donations that describes at a high level what deductions you are able to make and how vehicles are valued by the I.R.S.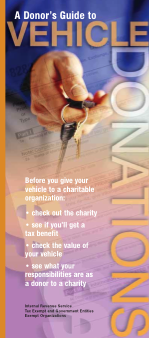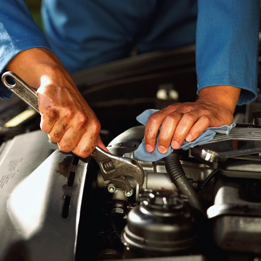 Most charities—including Vetmade—sell the vehicles that are donated and use the proceeds from those sales to fund the charity. The actual amount the vehicle is sold for is generally what a donor can claim on their taxes. As a result, it is important that the charity try to get the most value out of every vehicle donated; not only does it mean more revenue for the charity, it also means that the vehicle donor gets the highest tax deduction possible.
Vetmade sells donated vehicles through an established network of dealers and auction facilities or through a vehicle recycling center for salvage cars. In many cases we will clean the vehicle and make minor repairs in order to ensure the highest possible value is returned. In some cases we will make significant repairs (material improvements) in order to maximize the amount the charity receives and the tax deduction you can claim with the I.R.S. The Material Improvements exception from the I.R.S. allows you to claim the fair market value of a vehicle that is donated and needs these repairs.
Do you have a vehicle that needs repairs? Call us today at 1-800-613-3123 to find out if Vetmade can make those repairs at no cost to you before selling the vehicle to maximize your tax deduction.