Do you have an expensive car repair? Car transmission, bad engine, head gasket/valve job, hybrid battery, or any other expensive car repair? Instead of spending thousands of dollars repairing your car, donate your car instead!
We will fix your car using our Material Improvements Program and then sell it, maximizing your 100% tax deduction! What's the best part? It's ALL completely
FREE! 

This process allows you to get Kelley Blue Book value for your car donation!
A rebuilt engine on a 10-year old car can easily cost up to $4,500, a transmission rebuild can cost up to $3,500, and a blown head gasket/valve job repair can  cost up to $2,500. This is not taking into consideration any additional repairs that would have caused these failures, which can include a bad radiator, water pump, and other culprits. Donate your car instead and get a 100% tax deduction for the FULL value of the car!
Our easy 3-step car donation process to help save our Vets: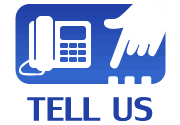 We will arrange a convenient time to collect your vehicle at NO cost to you.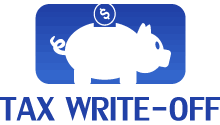 We will provide you with a receipt that can be used to declare a tax deduction.
Your Car Donation is Completely FREE. We Can Tow Your Car Today:
It's easy to complete the process of making a car donation in Los Angeles, regardless of condition: crashed, broken, or simply not running. We provide fast, free pickup of your Los Angeles car donation with no cost to you and you can receive a tax deduction for your donation.
So How Does Donating Your Car Work?
It's easy to donate your car! Here's how:
Fill out the quick and easy form on the right

Call one of our representatives at 800.613.3123.

Use our car donation form to more information about your car.
Why Donate to Cars4DisabledVets?
Increase your tax deduction with our

Material Improvements Program

to get you the highest tax deduction giving you extra money!

We accept vehicles in ANY condition.

We can pickup your vehicle TODAY with free towing.

There are NO costs to donating your vehicle.

Most importantly, you are helping veterans find a job to support their families!

Donate your car in Los Angeles and get a FULL tax deduction:
Car donations made in Los Angeles that are donated through this site will benefit Vetmade, a nonprofit classified with the IRS as a 501(c)3 charitable organization based in California and are tax deductible. All donors are eligible for a minimum tax deduction of $500, however if your vehicle is auctioned for more than $500, we will send you a second receipt with the amount it was sold for which will replace the first car donation receipt you received at the time of your free car donation pickup.
It takes just a few minutes to donate online or


to speak to one of our specialists @ 800.613.3123