---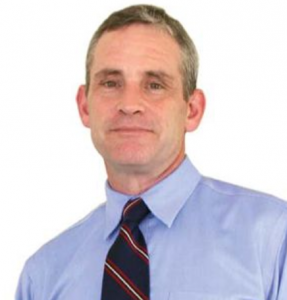 Hire unemployed disabled veterans, teach them a skill, and prepare them for re-entry into the work-force.
Vetmade provides exceptionally qualified workers to business and industry after an intensive paid vocational on the job training program. We partner with local businesses to teach disabled veterans a valuable skill and trade; along with other business and industrial skills in order to prepare the veteran for his or her re-entry into the work force. The goal of Vetmade Industries is not solely to teach veterans technical skills, rather to prepare them for long-term careers.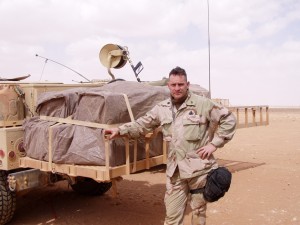 In conjunction with the U.S. Department of Veterans Affairs (VA) and other Veteran support organizations, VETMADE, Industries, Inc. will seek out currently disabled veterans and provide them the skills necessary to master industrial production, business practices, sales and marketing, along with individual woodworking techniques.
We will capitalize on the inherent drive, motivation, integrity, leadership and team-building skills these veterans have developed through their military experience. We recognize the great sacrifice these veterans have made for their country; and the often times devastating consequences of combat and other hazardous operations.
The Raison d'être of VETMADE Industries, Inc. is to give back to America's heroes; not in the manner of patronizing "make-work", rather tangible skills manifested in quality, reasonable priced products.
VETMADE, Industries, Inc. intends on teaming with other business and community leaders to expand the employment opportunities of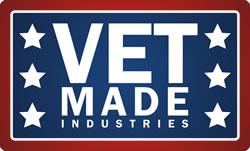 disabled veterans; providing other vocational training best suited to the individual physical capabilities of the veterans.
Questions concerning the mission and vision of VETMADE, Industries, Inc. may be directed to:
John S. Campbell
Lieutenant Colonel, U.S. Army Retired
Chairman of the Board of Directors
VETMADE, Industries, Inc.
jcampbell@Vetmade.org
Vetmade 501(C)3 Acceptance Letter from IRS

Feedback
---
It's therapeutic for all of these guys. I go home at night and feel like I accomplished something. I rest easier. Our war is over. The shooting part, anyway.
Walter Stadler, U.S. Marine Veteran
Participant, Vetmade
---
We're all looking out for each other. It's a home base. Getting back to work is as effective a therapy as anything.
Gene Wotring, U.S. Marine Veteran
Participant, Vetmade
---
You take pride in what you do and working through Vetmade will be a job reference. That's something. Being on the streets, what are you going to tell a man? I hung out on the corner eight hours a day panhandling? This job is about a second chance.
Spencher Field, U.S. Army Veteran
Participant, Vetmade
---
Lt Col Campbell,
I saw the article about your organization in the November 2009 MOAA Military Officer Magazine. Great idea, please keep up the good work. I am a Critical Care RN with the USNR and just recently came home after a 14 month deployment to Landstuhl Regional Medical Center in Germany. Fortunately our Solders, Sailors, Airmen, Coast Guard Members and Marines are better protected with body armor then ever before. Unfortunately, many of these warriors are going to return home with devastating injuries that will impair their abilities to function to varying extents. Organizations such as yours can help fill the void by providing employment and training for Veterans with disabilities. Again, thanks for your efforts.
V/R LT John C. Armstrong Jr., NC, USN